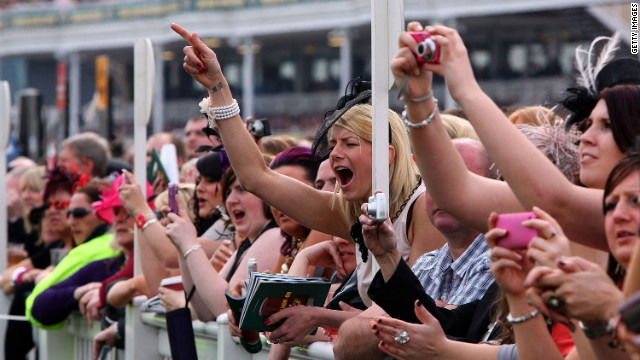 2012: How horse racing became cool
http://edition.cnn.com/2012/12/20/sport/year-in-review-horse-racing/?hpt=hp_c5
The jostling crowd surges forward, camera phones held high to catch a glimpse of the superstar flanked by a dense entourage.

But it's not an A-list actor or musician throwing the fans into a frenzy. Instead, a four-year-old horse called Frankel is about to make history by winning his 14th — and final — consecutive race.

A sold-out crowd of 32,500 people watched Frankel win Champions Day at Ascot in October — the highest number for an autumn flat racing event in Britain.
Posted via email from Michael Pizzolla On ValueCapping™, Horse Racing, And Technology
Posted on December 21, 2012
in Uncategorized
Comments are off