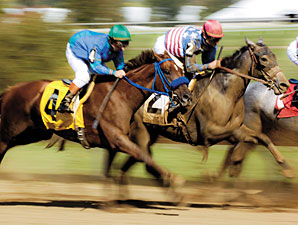 This is great news for the thoroughbred racing industry.
Equibase: Horse racing's economy on upswing
http://saratogian.com/articles/2012/10/04/sports/doc506e36cb3f3bd423525117.txt
LEXINGTON, Ky. – Horse racing's economy is on an upswing, according to a report released Thursday by Equibase.

Wagering, purses, and race days in the United States are all up from their marks at this point in 2011. Most notably, year-to-date purses at race tracks are up over $70 million from a year ago, good for an increase of over nine percent. This was aided by a particularly strong September, which saw horses run for over $13 million more in purse money (a bump of nearly 14 percent).
Posted via email from Michael Pizzolla On ValueCapping™, Horse Racing, And Technology
Posted on October 5, 2012
in Uncategorized
Comments are off