div class='posterous_autopost'>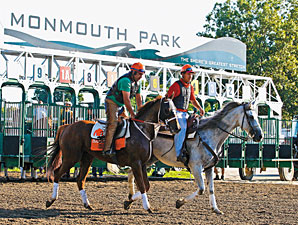 Mixed news from the Jersey shore.
Officials See Monmouth Meet as Starting Point | BloodHorse.com
http://www.bloodhorse.com/horse-racing/articles/73419/officials-see-monmouth-meet-as-starting-point
Monmouth Park registered gains in average daily attendance but declines in pari-mutuel handle for its 65-day meet, officials said Oct. 7, closing day of the meet.

It was the first meet run under the auspices of Darby Development and the New Jersey Thoroughbred Horsemen's Association. Monmouth is being leased from the New Jersey Sports and Exposition Authority for at least five years.
Posted via email from Michael Pizzolla On ValueCapping™, Horse Racing, And Technology